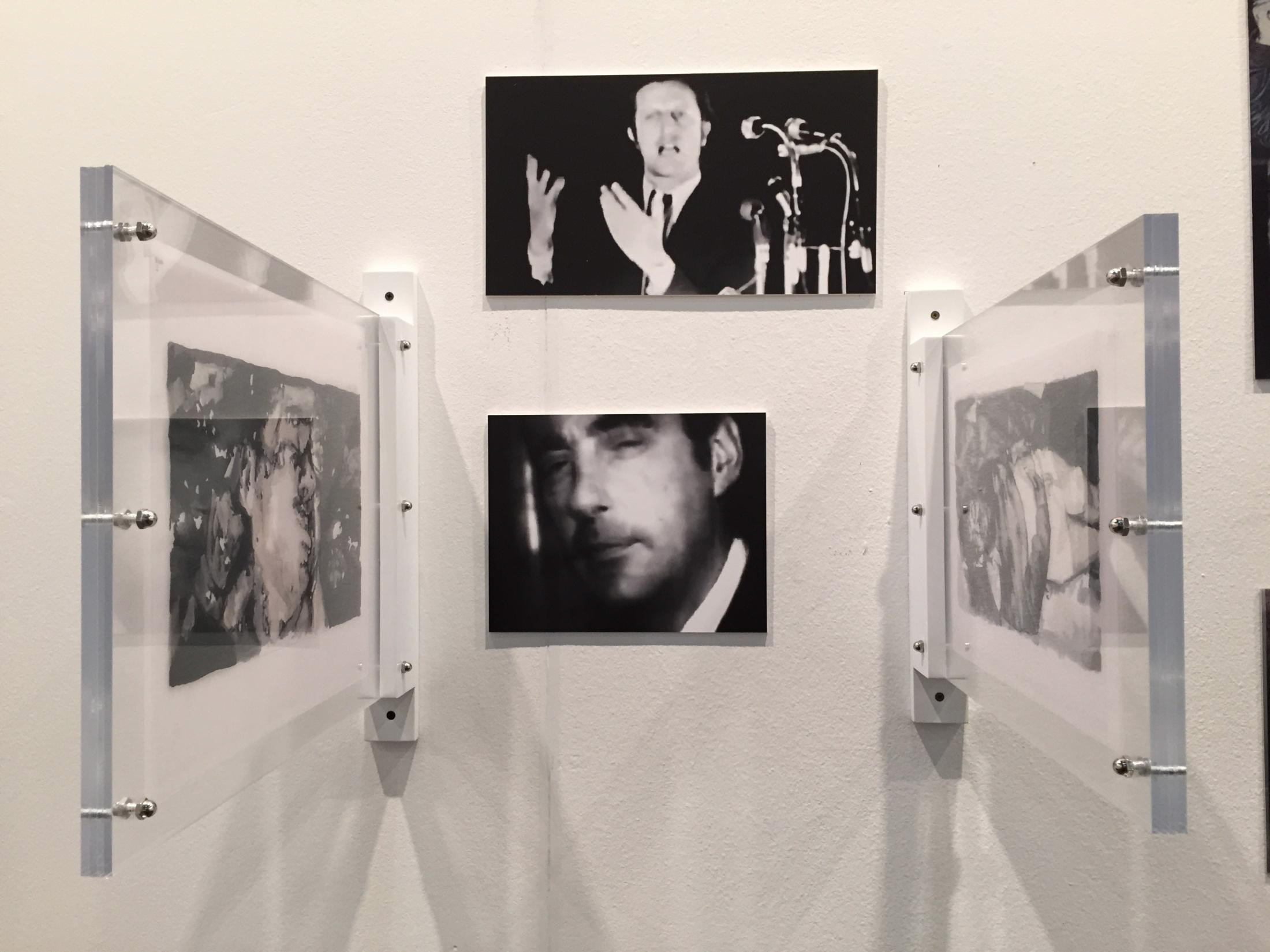 In our region down here – Gallery
The piece synthesizes the relationship between utopian political projects and their dystopian future, revealed in the declassification of American secret files. This gallery of Latin American political leaders running public positions as presidents, president candidates, archbishops, senators, deputies, commanders-in-chief, and ministers, who were assassinated or ended up tragically dead during the past 60 years of history of the continent.
This death genealogy starts in Colombia in 1948 and extends through all Latin America in Guatemala, Nicaragua, Brazil, Chile, Uruguay, Paraguay, Peru, Bolivia, Argentina, Ecuador, and Panama until the beginning of the 80's. These leaders keep a common language and discourse, resulting from modern ideology discourses, claiming for economic independence, sovereign control and autonomy overeconomics and political decisions, the nationalization of natural resources, and the need of social reforms seeking better social equality. Intelligence documents in dossiers referred to these histories and deaths reveal complots between American interests and their collusion with social and economic elites from these countries.
After almost 60 years, many of these deaths are still under investigation, legal cases have been reopened and in some cases accidental deaths, suicides, and culprits have been found staged.
These deaths also join a continental history which relates one another. The piece confronts the public image and the active leadership of these leaders with the painting of their violent death which usually caused public commotion in their own countries, and the traumatic remnant still endures in their societies awaiting legal resolutionor truth.
Series of photographs and paintings