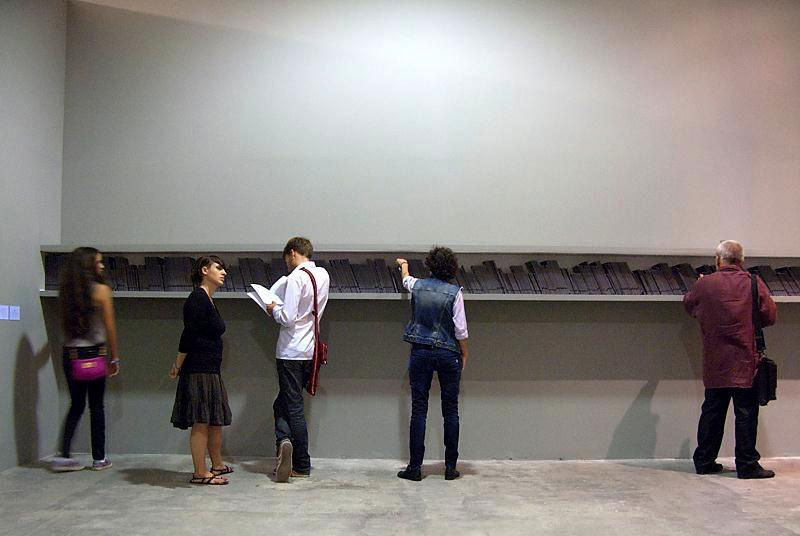 The No-History's Library (Istanbul)
This piece was part of the Untitled exhibition (12th Istanbul Biennale) curated by Adriano Pedrosa and Jens Hoffmann, and set up during September 2011.
The work consists of a library of books about the history of Chile made from declassified archives of the CIA and referring to the time frame between 1968 and 1991, concerning events relevant to Chile and to the rest of the world. These documents were declassified by the CIA and other US intelligence organizations.
The 600 books were available to the public who could take them for free if they filled in a slip of paper that was kept as raw material to be used for the next exhibition, allowing this critical material to enter into public circulation.
In this exhibition, the books and posters were placed on a 10-metre long shelf. The piece envisaged the gradual emptying of the shelf as the final image of its display.
600 books, 5 types and different formats.600 posters printed in English and Turkish. 10m x 35 cm bookshelf.